HVAC systems
Comprehensive deliveries of high-performance heating, ventilation and air conditioning systems suitable for any type of new passenger carriage and for modernising older model wagons. Temperature comfort controls are provided in accordance with the UIC 533 and EN 13129 standards and verified by RTA Vienna testing.
HVAC systems for rolling stock
We provide proven and comprehensive rolling stock HVAC system deliveries for years. Focus on specific technical design level in the implementation of all projects and the resulting solutions are characterised by a perfect match of complementary technological processes.
HVAC controls
The modular automatic heating, ventilation and air conditioning system is perfect for all models of new passenger carriages and represents a truly professional solution for modernisation projects for older wagons; one of the advantages of using our system is its potential integration with existing air conditioning units in less intensive wagon refurbishment projects and the preservation of existing HVAC units. Air conditioning control solutions are always customised to the customer's needs.
A new generation of intelligent HVAC solutions is able to effectively deliver comfort to passengers based on defined parameters (temperature, CO2 level, pressure, humidity, etc.).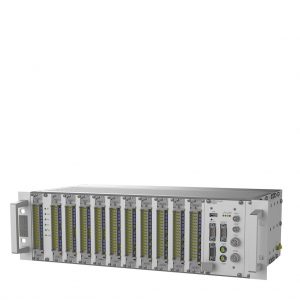 Programmable controllers/regulators
PMRxxx
The PMR controller is specifically for use with passenger carriage air conditioning systems per the latest UIC 553 specifications. Modularity ensures the controller may be configured to match the exact configuration of any passenger carriage.
intelligent air conditioning controls
real-time monitoring of humidity, pressure and air quality (CO2)
historical data
convenient on-site diagnostics via a web interface
remote diagnostics via a web interface and a 2G/3G/4G + GPS connection
communication interfaces: RS232, RS485, CAN, ETH, USB, I2C
EN 50155, STN EN13129 compliant
In addition to the bus connection to the superior-level information system, wagons equipped with our controls may be added to our autonomous predictive diagnostics system or the operator's diagnostics centre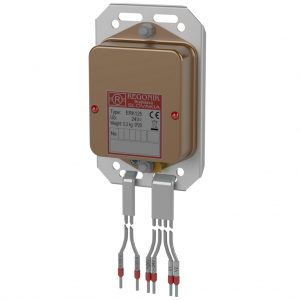 Analogue regulators
ERKxxx
The electronic ERK heating controller is designed for high voltage contactors used with electrical resistance heating elements in Bh series passenger carriages after operational modification of heating controls.
Operational heating control modifications permit:
replacement of obsolete and inaccessible relay control elements
replacement of hard to access, expensive and fragile mercury switching thermometers
increase the reliability of control systems and their resistance to vandalism
improve the overall level of control, which increases the temperature comfort of passengers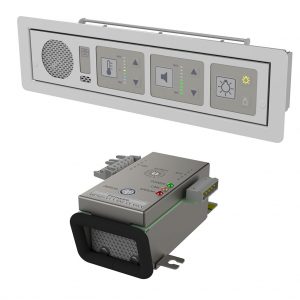 HVAC peripherals
Ancillary control system input/output devices and actuators.
temperature, humidity, pressure and air quality (CO2) sensors
servo drives
modern sub-panels for passenger / train personnel control with integrated navigation section with LED lighting
Download specification of ZPOS in PDF
Download specification of STKV in PDF